Amazon Is Valued At 1 Trillion Dollars!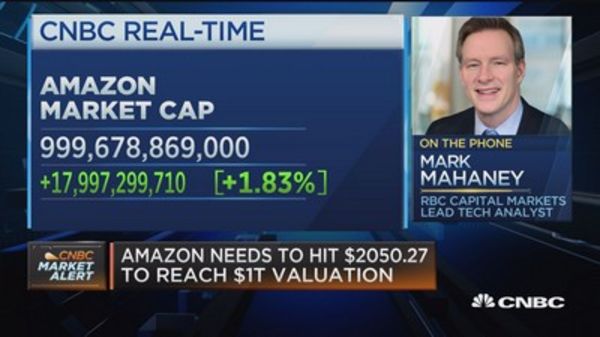 Just weeks after Apple became the first company ever to reach a market value of 1 trillion dollars, the online retail giant Amazon achieved the 1 trillion dollar market value milestone as well.

If we divided 1 trillion dollars up among the earth's 7.7 billion people, each one of us could receive an Amazon gift card of about $130.