Have you ever heard of a Tardigrade?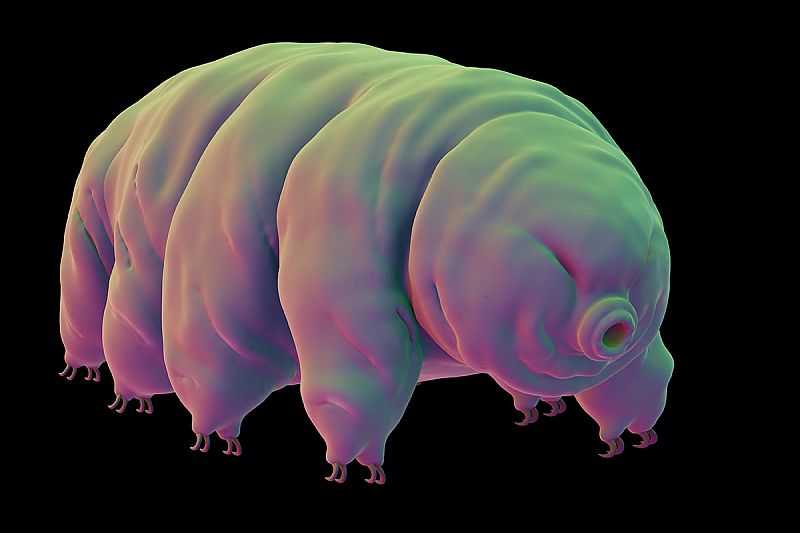 This picture shown on the left is a tardigrade. Tardigrades are tiny, but very tough little creatures. They are smaller than a grain of rice. They can tolerate extreme conditions and still survive.
They can be found almost anywhere, maybe even here near the Langan School!
Click the "read page" button to hear more. Click the "next" button to find out more.