More Facts About Tardigrades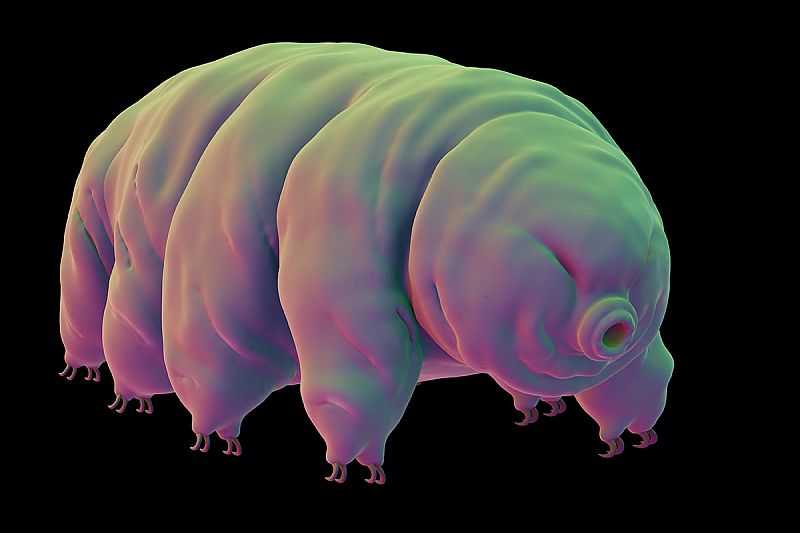 The name Tardigrade means "slow walker" in Latin. But, tardigrades are also called "water bears", or "moss piglets". These names also refer to where tardigrades live. They are often found in wet, mossy habitats.
Do you think they look like bears, or piglets?
Click the "read page" button to hear more. Click the "next" button to find out more.